News — DOOR REINFORCEMENT
• BURGLARY PREVENTION • DOOR REINFORCEMENT • DOOR SECURITY • HOME INVASION • HOME SAFETY • HOME SECURITY • INTRUDER • SAFETY FIRST • SAFETY TIPS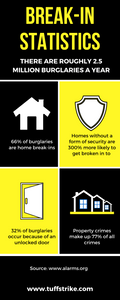 Most home owners rely on basic security measures to keep their homes secure. Statistics show that the risk of a property crime or break-in are high and homeowners need to take additional steps to improve the overall security of their homes. Reinforcing entry doors is an important step in upgrading home security. The Two Post Strike Plate door reinforcement replaces a standard deadbolt strike plate with one that is anchored into the house studs. This strengthens entry doors, and with a quality deadbolt, helps prevent kick-ins. This is a cheaper, DIY upgrade that drastically improves the security of entry doors....
---
• DOOR REINFORCEMENT • DOOR SECURITY • FAMILY FIRST • HOME INVASION • HOME SAFETY • HOME SECURITY • NATURAL DISASTER • SAFETY TIPS • SECURITY TIPS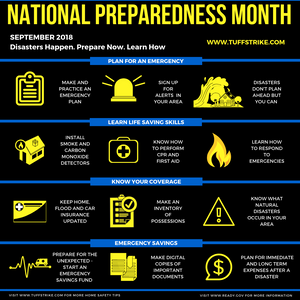 FOLLOW THESE TIPS TO KEEP YOU, YOUR FAMILY AND YOUR HOME SAFE DURING NATURAL DISASTERS AND HOME EMERGENCIES. BE AWARE AND PREPARE FOR THE UNEXPECTED.